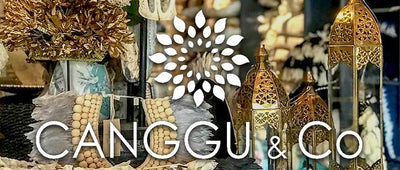 Born from a love of Tropical Living.........
Hot New Arrivals!
Don't Miss Out! Check out this weekly curated hot new homewares list for your buying pleasure!
Hot new items
Best Selling Homewares!
Not sure what to buy? Check out this updated list of fast moving homewares & see what people are buying!
Best Sellers!
use our interior design service to create your tropical space..........
ON SALE! BUY WHILE THEY LAST..........
Cushion Heaven!
Love Cushions? So do we! Canggu & Co offer an extensive range of beautiful luxury handmade cushions for your buying pleasure. We showcase a range of exotic & stylish cushions, in a wide variety of beautiful designs, colors, and materials.
Cushions
It's Raining Baskets
Easily buy some of our stunning home baskets. All of these specially selected handmade home baskets come at great prices. So what are you waiting for.....
Home Baskets
Start Your own homewares label
Want to create your own branded label homewares, but don't know where to start? 
our white Label Service
Lux Exotic Throws!
Browse our wide range of beautiful throws in a wide variety of designs, styles, and sizes.
Throws
Buy A Gift Card
Canggu & Co has a simple and easy Gift Card purchase process to support you in sending a gift card to those you love. Pretty cool, right?
Canggu & Co Gift Card
Gotta Look Good......
Step out in style with these beautiful handmade natural fashion bags!
Natural Bags
Become an affiliate & earn!
Make money promoting our products! As an affiliate, you get paid cold hard cash for every sale you bring us! 🤑  Pretty cool, right?
Sign Me Up